Contact Us for Your FREE Shipping Quote
Submit Your Quote Details!
Better yet, give us a call!
We love our customers. Feel free to call during normal business hours.
(We NEVER share your personal information including but not limited to email or phone number)
Bullseye Auto Transport
Hours (Mountain Standard Time)
M – F 8:30 AM to 5 PM
Quick Glance At Our Company
---
Owner
Carla Gardiner brings her thirty-plus years of customer service to you in her auto transport brokerage since January 2, 2005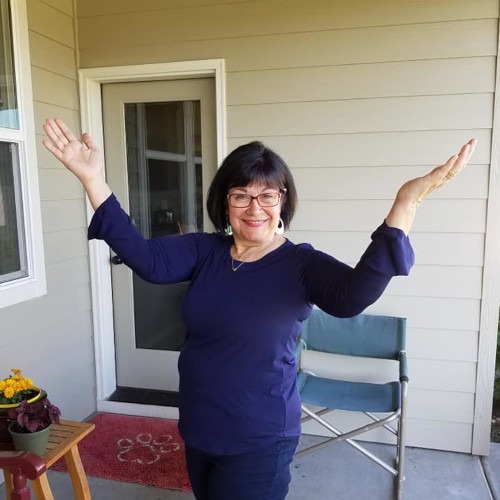 Personalized Service
Personalized customer service is top priority here at Bullseye Auto Transport. A family-owned business we won't hand off your order to any other agent or department. I am a one-woman shop where you start and finish with me from pick up through delivery.
Why Choose Bullseye
Customers say it best and tell their friends because with more than thirteen years of experience they've received Carla's friendliest and best service available in the industry. See for yourself, take the stress out of your shipping experience, let me work on your behalf.
Bullseye Auto Transport
Auto Transport Broker – Transport, Ship or Move Your Car
Nationwide auto transport including Alaska, Hawaii, Puerto Rico, Guam & Other International Destinations
The staff at Bullseye Auto Transport welcomes you. Thank you for visiting our vehicle shipping web site. When you choose Bullseye it's like adding a team of vehicle shipping experts to your staff. You can rest assured knowing that you have "hit the mark" and need not look any further to have your car shipped.
Our specialty is serving individuals, just like you. Our preferred dealerships are valued clients, too. Insurance companies use our service to recover stolen and damaged cars. Anyone looking to transport, move or ship an RV, boat, trailer, motorized vehicle or car will love our customer service.
The peace of mind you feel when you ship your car with us comes from attention to the little details. We offer a one-stop shop for vehicle transportation, door-to-door delivery of every shape and size.
Call Us For A FREE Quote: 530-529-6972
On this site, you will find valuable information about the services we offer, as well as how best to contact a member of our team. Please take a few moments to browse our web site and free reports. Learn more about us by visiting the testimonials page and see what our customers have to say about us.
At Bullseye Auto Transport, quality customer service is our first priority, this includes you, our customer, the drivers, dispatchers and all personnel involved in the transport of your vehicle. We emphasize the importance of serving our customers at all levels of our organization. Our goal is to make your experience with our company effortless, smooth, positive and rewarding. One of the ways we accomplish this is by providing you with a pre-shipping checklist for your convenience.
About Us
Our Vision
Bullseye Auto Transport is here to serve our clients' auto transport needs. By providing prompt scheduling of your auto transport with licensed, bonded and insured carriers, your car shipping is less stressful. We strive to bring the industry standards up a notch. We do this by carefully researching the dependable auto shippers we contract with. We provide our customers with the highest quality customer service in vehicle transportation.
Our Company Logistics
Bullseye Auto Transport is located in the heart of the Treasure Valley in Nampa, ID. Our doors opened for business January 2, 2005. Our preferred customer base has grown steadily ever since. We are a privately owned family business. You can be assured your auto transport is the most important door-to-door transport for us. We are not a member of the Better Business Bureau, as brokers are not allowed; however, we are listed with the Better Business Bureau. Feel free to check our expert record with them.
Customer Service
Our customer service vehicle shipping experts are standing by to assist you. Whatever questions you may have regarding your auto transport estimate, your verified car shipping quote, or the industry itself will be quickly answered.
Hours (Mountain Standard Time)
M – F 8:30 AM to 5 PM
An educated customer is a happy customer. We share the industry facts with you so that you understand how to ship a car. This makes for a less stressful auto transport. When you choose Bullseye Auto Transport, you've "hit the mark". You have chosen "the right company to get the job done". Our vehicle shipping experts get the job done right the first time.
Our Customers Say It Best
"My family & I have worked in & around the auto transport industry for 3 generations on 2 continents. I am happy to have the pleasure of being associated with Bullseye Auto Transport for over 3 years now. After using a wide variety of auto transport companies, I always come back to the Bullseye Auto Transport service. Carla has safely moved everything from motorcycles to six figure show cars on behalf of my company. If only all of the auto transport industry operated at this level". ~ L. Ryan Aussie Car Imports
Hours (Mountain Standard Time)
M – F 8:30 AM to 5 PM
We look forward to hearing from you during our normal business hours, and providing the best possible customer service we have to offer.
Bullseye Auto Transport
PO BOX 1351, Nampa, ID 83653, US